So I'm casually mooching through a website looking at different editorials and so on, you know seeing what going on the fashion world when this image places itself on the screen.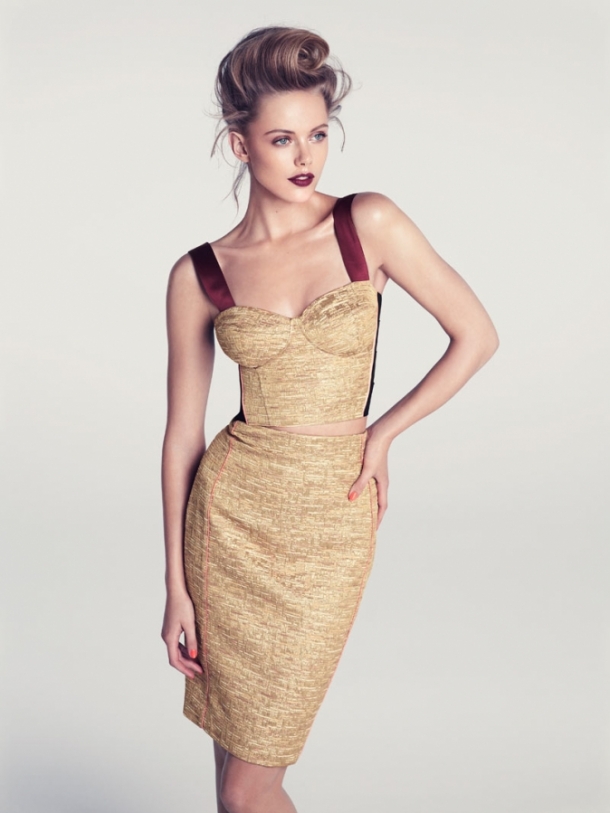 And BANG its Love. The beautiful two piece is for H&M's new summer collection. But can i find out when the collection comes out? Oh no of course not. But I am determined and will search the web every day till I own this beautiful beautiful outfit (an outfit that will be perfect for my cousins up and coming wedding this summer. Yes, I know, it's gotta be fate.)
But however amazing this gold beauts number is we must not forget to mention the photographer,
Andreas Sjodin
and modeled by the striking Swedish
Frida Gustavsson
. The collection is styled with a modern 50s pin-up glamour style, with some of the outfits with a slightly sporty and Rockabilly edge.
(I think this 50s historical project is affecting me quite a bit.)
I suppose I better show you the rest of the collection.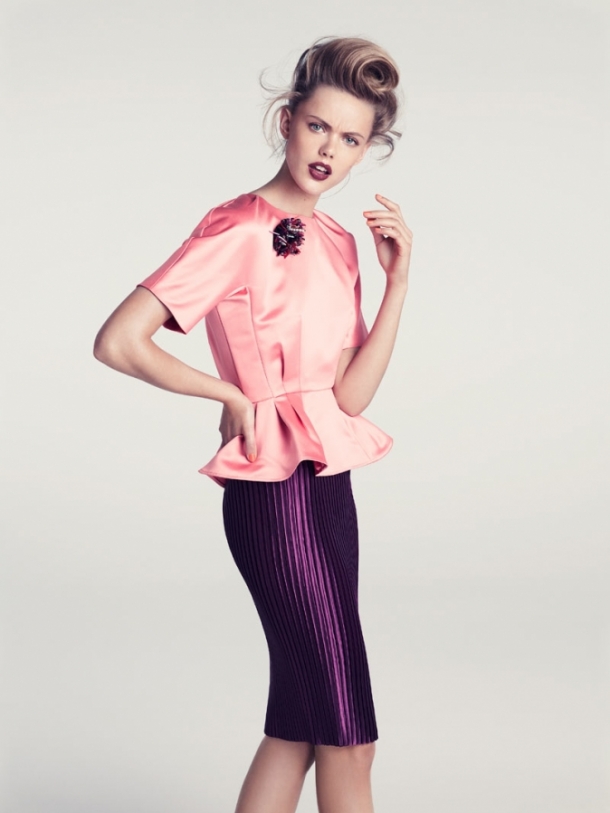 Oh God bless you H&M. <3
Photos curtesy of http://ohnotheydidnt.livejournal.com/65886905.html